Have you ever wondered what 7 billion of something looks like?
The idea for this video began a couple of years ago when the population of the world had passed the 7 billion mark. It has gone way beyond that since then, but I always wanted to see what that many people would look like. We have become used to hearing about billions of things, but the number itself lives in a strange middle-ground between being too large to understand and yet common enough to seem almost trivial.
So, instead of people I used rabbits. Are there really 7 billion rabbits in this video? Did you count them all?
Well, to tell the truth, I didn't myself either. But after some very rough calculations I came up with the following image. On the left is the rabbit made of rabbits made of rabbits made of rabbits from the end of video, and next to it is a solid cube of 7 billion rabbits. And the Eiffel Tower.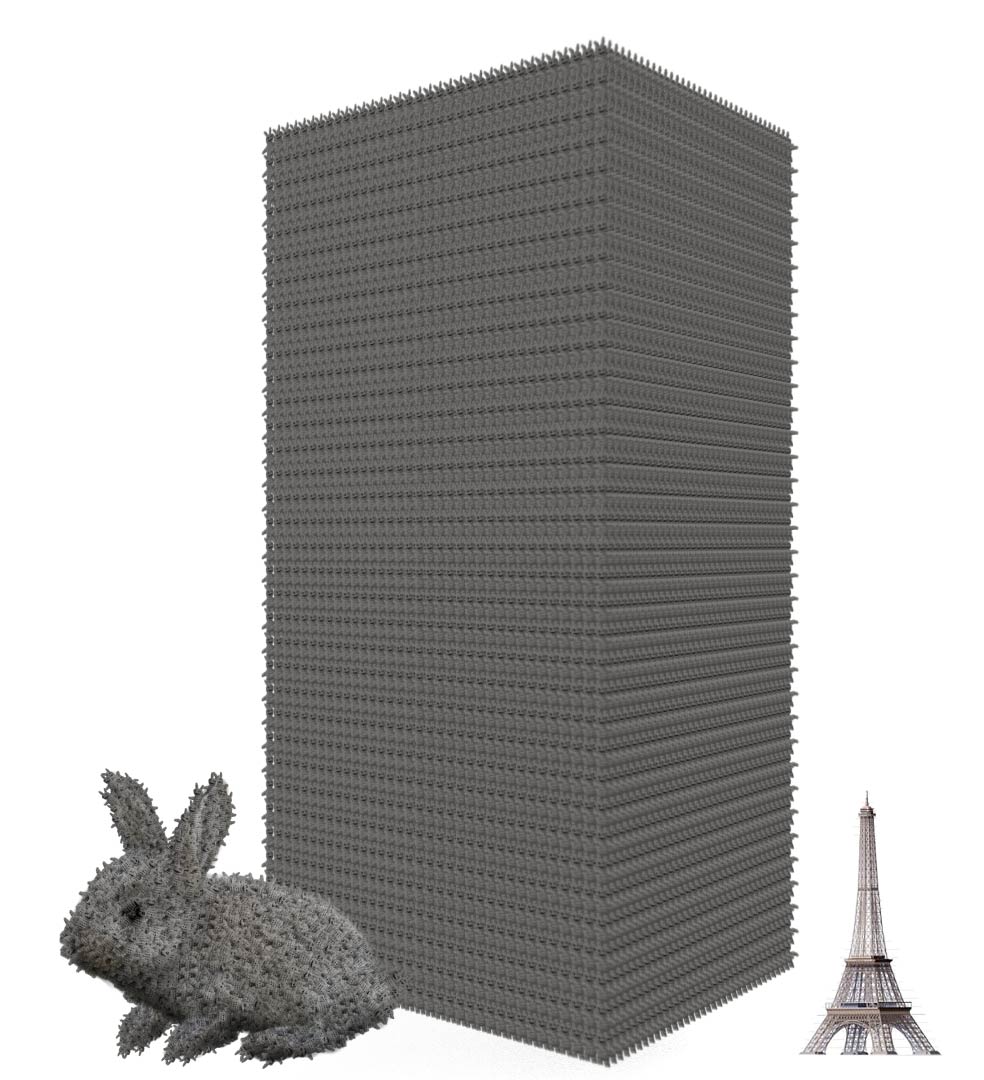 As you can see, the journey of the rabbits-rabbits-rabbits-rabbit is far from over.
Making some rabbit gifs today pic.twitter.com/2Tb7vOvICc

— cyriak harris (@cyriakharris) July 4, 2016
More rabbits pic.twitter.com/VATcTfQ4Cl

— cyriak harris (@cyriakharris) July 4, 2016
Rabbits made of rabbits pic.twitter.com/8dkfTNNbr7

— cyriak harris (@cyriakharris) July 4, 2016
One last rabbit pic.twitter.com/cYmNQErnDD

— cyriak harris (@cyriakharris) July 4, 2016